ABOUT CONGRESS
Scientists and engineers, managers and young professionals, representatives of oil and gas companies, service companies and research institutes meet together once a year at the conference to discuss current issues and to share their achievements, as well as for long-awaited meetings with like-minded people and friends. On behalf of the program committee we invite you to become a part of this highly professional technical event and submit an abstract for participation in the congress as a speaker. Every year at the conference we strive to provide the most up-to-date information. While developing the technical program, we take into account promising areas and new technologies, we are looking for and attracting oil and gas professionals from all over the world who will share their knowledge and experience.

A significant part of the program includes topics that have already become traditional: field development, well construction, enhanced oil recovery methods, intensification of oil production, digital technologies, etc. Some of the conference areas in 2022 will be related to fairly new topics related to the prospects of decarbonization and the development of alternative energy.
Join us at the Russian Oil and Gas Technical Congress to find out what measures the industry should take to overcome current and future challenges, expand your network and discuss the latest technologies face-to-face with industry leaders and global experts.


CONGRESS SECTIONS

Hard-to-Recover Reserves

Well Construction – Drilling and Completion

WELL AND OIL RESERVOIRS TESTING

OIL PRODUCTION EQUIPMENT AND TECHNOLOGIES. field gathering of oil and petroleum gas

petroleum development

Digital Technologies for Oil and Gas Industry

Enhanced Oil Recovery

Static, Dynamic and Integrated Modelling

Geomechanics

Conceptual Engineering and Re-Engineering

Core Analysis

Health, safety and environment

Decarbonization
Hydrogen Industry and Renewable Energy Sources

Convectional Fracturing and Stimulation
Well Logging
Gas, Gas Condensate and Oil Gas Condensate Field Development
Field Geology and Geophysics
22+
TECHNICAL AND POSTER SESSIONS
100+
TECHNICAL PRESENTATIONS
PUBLICATIONS
We plan to publish the best reports in industry journals.  Additional information will be later.
golden
SPONSOR OF THE CONGRESS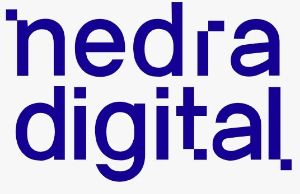 NEDRa
SILVER
SPONSOR OF THE CONGRESS

SALYM PETROLEUM DEVELOPMENT
BRONZE
SPONSOR OF THE CONGRESS

TGT
MEDIA PARTNERS OF THE CONGRESS